Diabetes Transformed
An Installation inspired by Detritus and Disease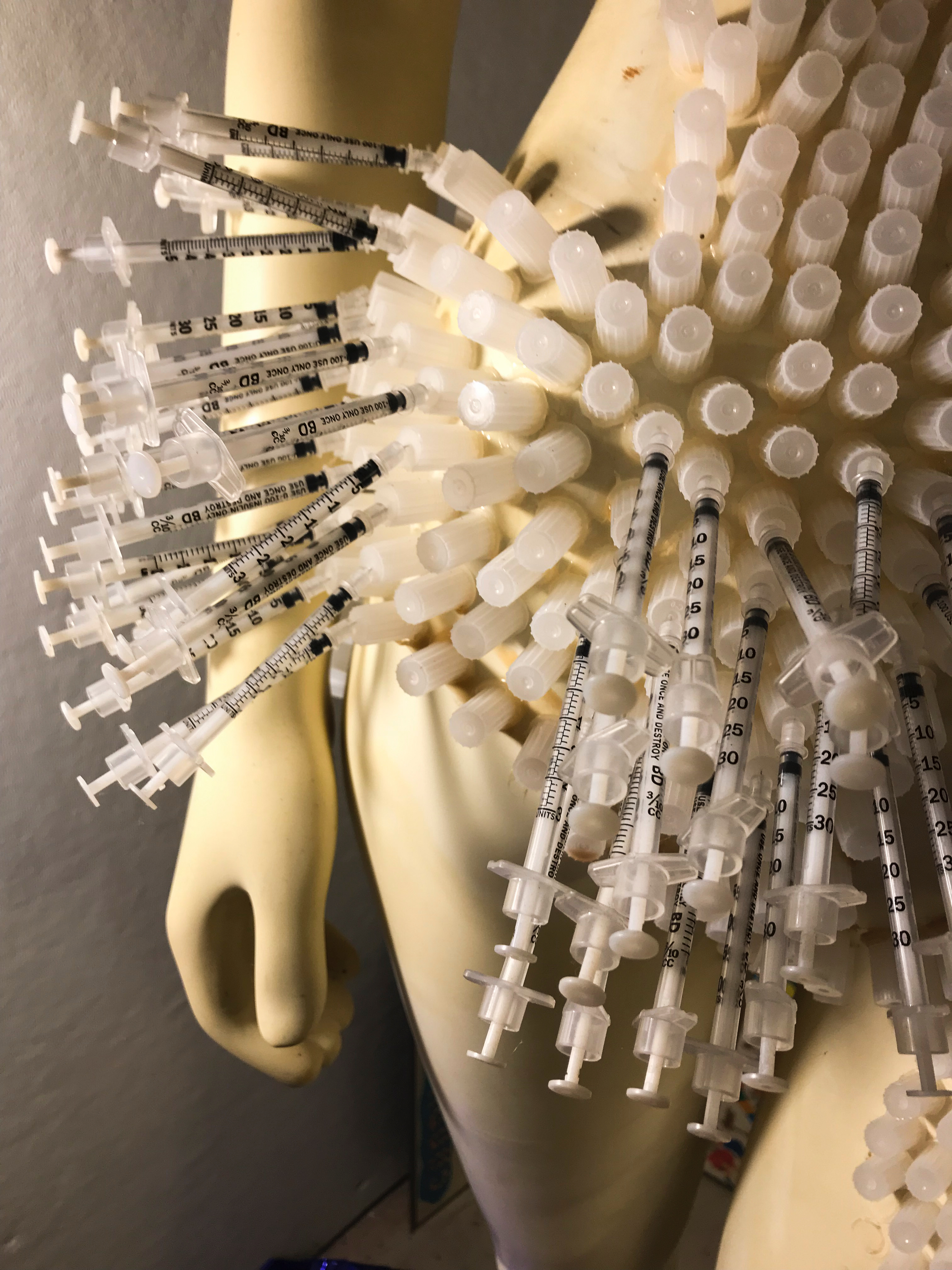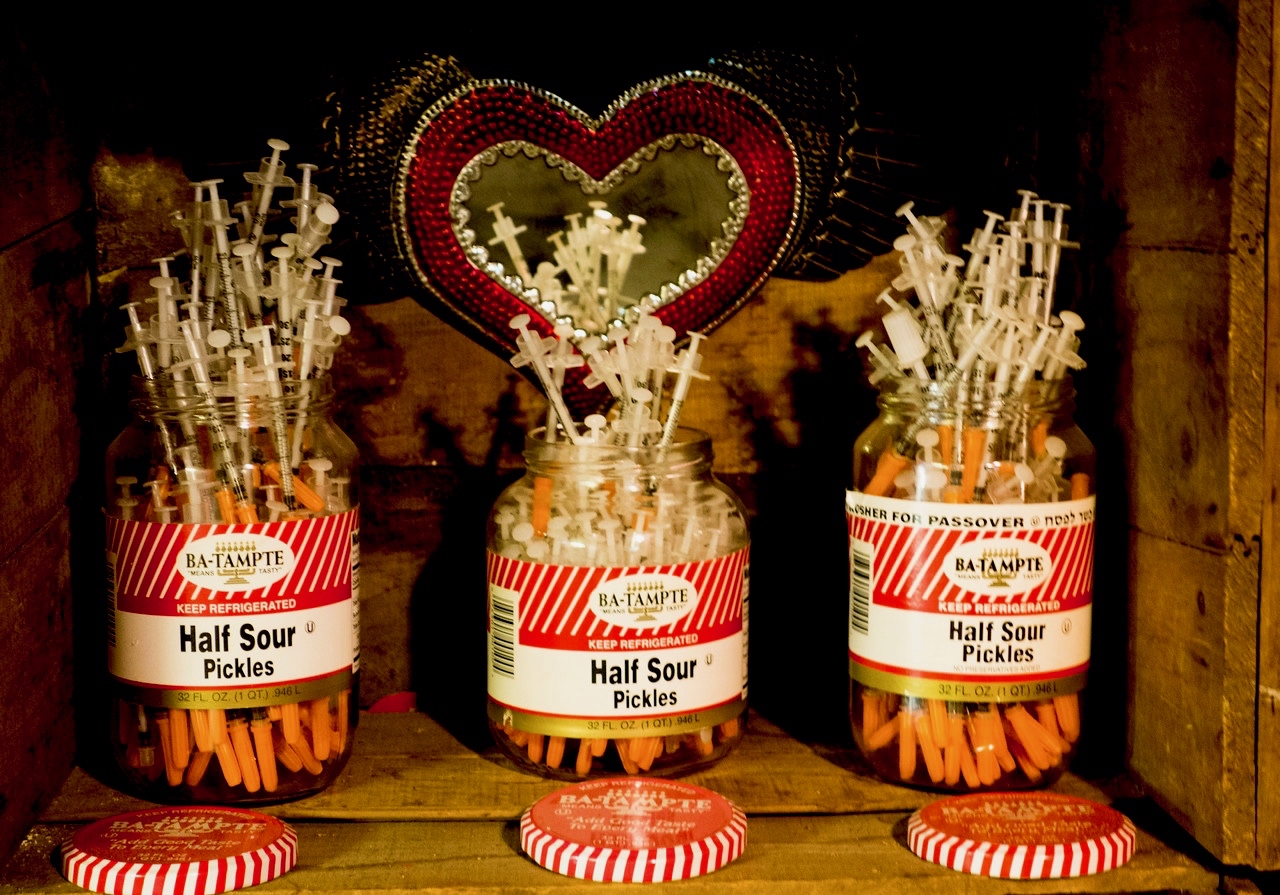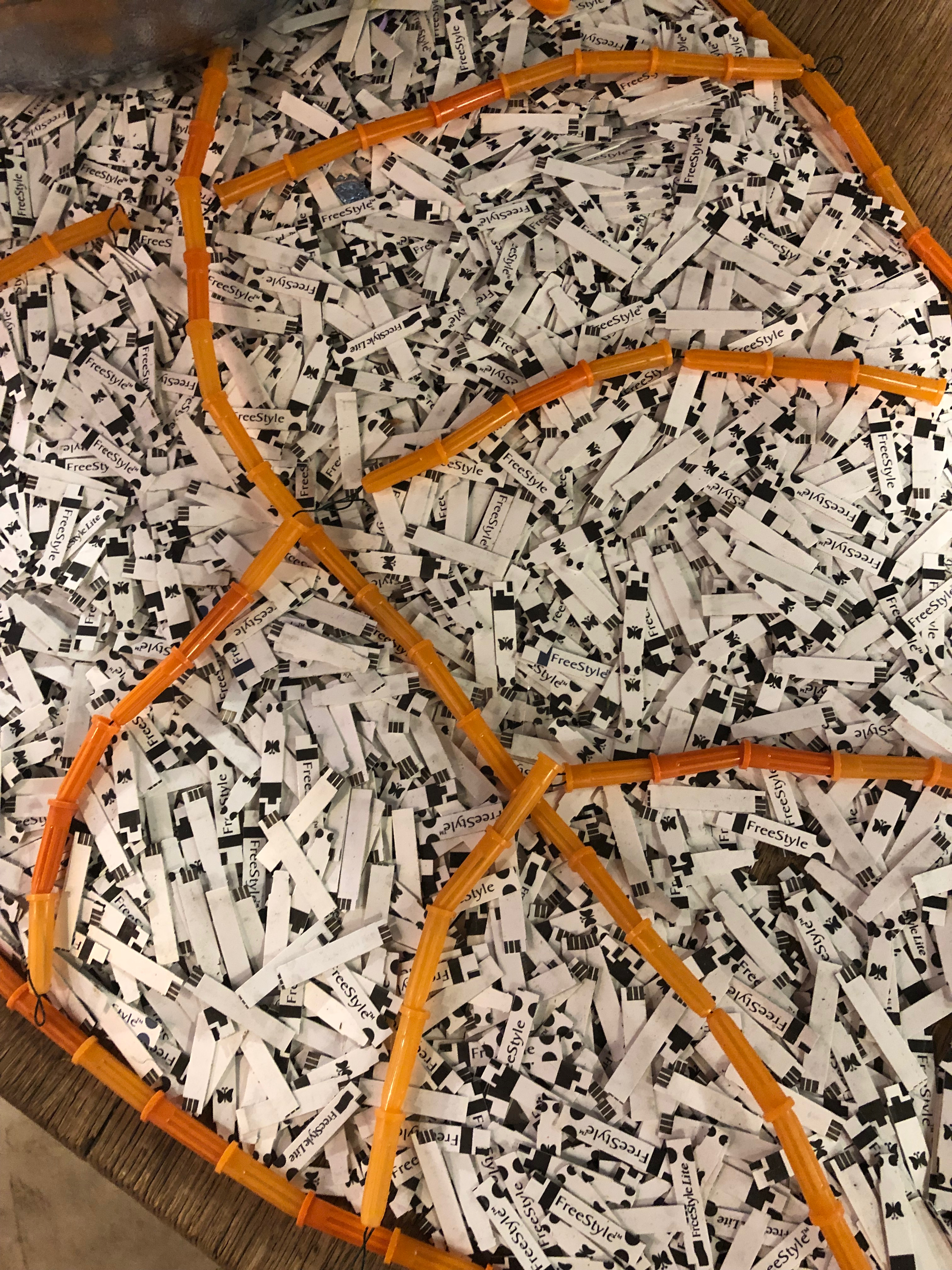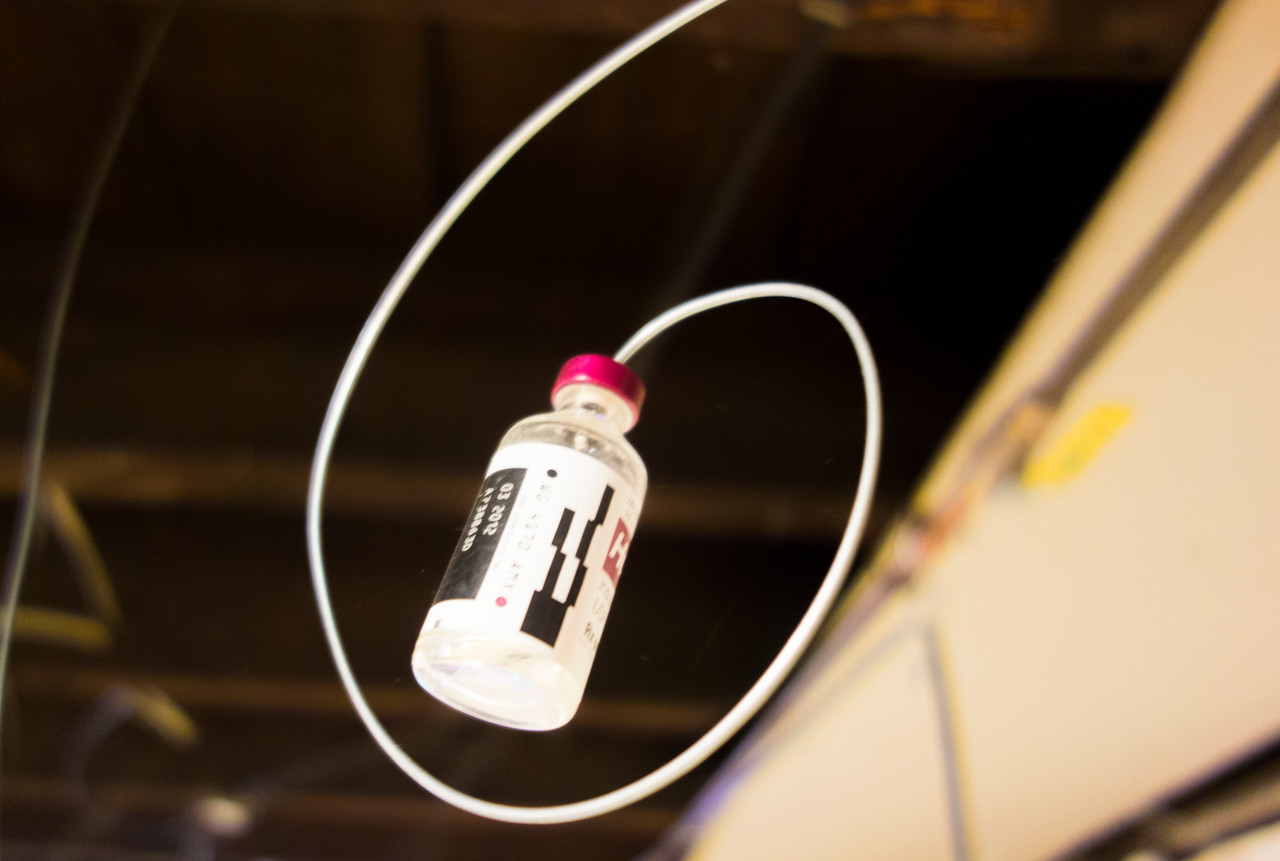 by Janine Fay

MY STORY



I collected syringes first, mostly because I couldn't just throw them away in the trash. Then I decided to collect it all --to do something interesting with it--to make art!

For more than two decades, I've kept the syringes, the syringe tops, the syringe bottoms, the test strips, the test strip holders, the insulin vials, the vial tops, the styrofoam mailers, the cool packs…

Now, whenever I use a syringe and store it in something funky like a pickle jar, I feel like I'm contributing to an ongoing art project AND taking care of myself. It's transformed both the trash and my relationship to the disease.

The results have been good for my health. Thanks to the drugs and equipment, I have been able to live a long and healthy life. (b. 1945)

Grateful, I've created altars to the products and devices that have been keeping me alive — made out of the thousands of things I've collected.
(No altars to Big Pharma, though. The pandemic of diabetes -- plus unrestricted pricing -- offer them endless & heartless opportunites for profit.)

In the end, I tell the story of Type 1 diabetes — in my own arty way, showing what actually happens in the body and what I need to do to stay alive and well.

This website is meant to offer a taste of what the entire installation looks and feels like.

I welcome your comments and questions and invite you to visit in person when it is safe to do so. The installation is in my studio and can be seen by appointment. Please contact me to arrange a visit.
Thank you,
Janine Fay



MORE



---
---



︎

What I Like About Type 1 Diabetes

First of all, I appreciate a disease that is controllable.
You say my pancreas isn't making insulin anymore?
No Problem! I'll add it myself!

Secondly, it has made me become more conscious--and that's a good thing.
To take care of myself, I have to be aware of what I eat, what I do, and how I feel.

︎


Thanks & Praise

Major thanks to four wonderful people, all of whom are dedicated teachers and amazing artists:
︎
Bryant Holensenbeck, inspirational Environmental Artist, for getting me going;

Carole Ann Fer, studio potter, and Ellen Wieske, metalsmith, for their encouragement, support and guidance over the years;

Rosalie Fay Barnes, beloved daughter, artist from birth, maker of magic in the classroom.
︎


Very grateful to have had the opportunity to take workshops at Haystack Mountain School of Craft in Deer Isle, ME






︎

Thank you for visiting
---
Cargo Collective 2017 — Frogtown, Los Angeles